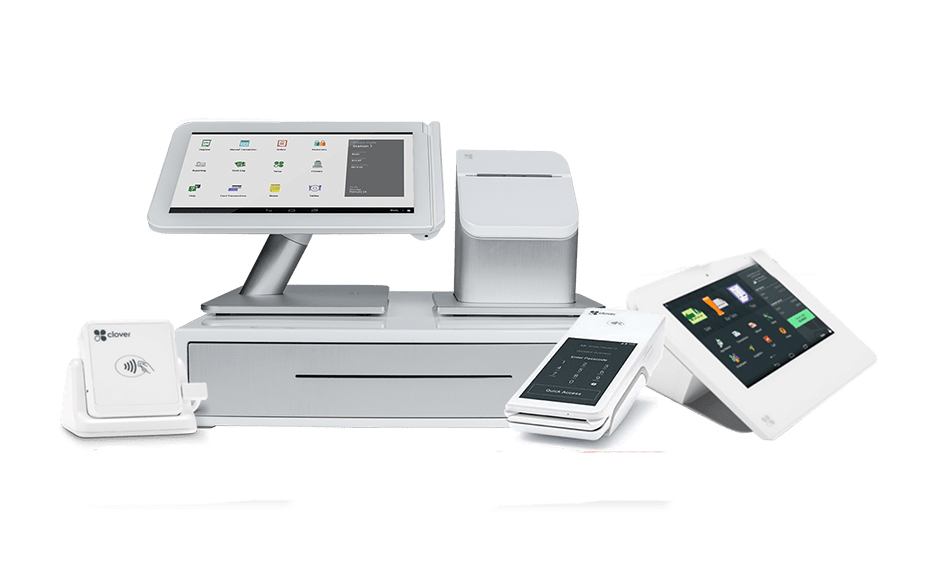 05|2021
Many business owners have heard of Clover POS, but what is Clover? How does Clover benefit you as a business owner? Clover is one of the most popular point-of-sale systems for credit card processing. Although it's a First Data product, it's utilized by many third-party processors. Clover is sleek and savvy, user friendly and fully integrated; you have easy access to a full transaction history, reports, employees, statements and tons of featured apps to provide solutions you didn't know you needed.
Inventory
Clover's inventory system is the most popular resource offered. You can have your entire inventory integrated on the Clover website and on every Clover device for easy transactions. Using the Inventory app you can easily edit your inventory items, customize with labels and categories, and even integrate one of Clover's handheld scanners for quick stock updates!
Online Ordering
Clover offers an enhanced online ordering system so that you can receive and process both takeout and dine-in orders. Your ordering page is created by Clover's team within hours and all changes made are automatically synced. Some of the special features are an enhanced inventory app, designated label printing, a QR code toolkit, and even an email blast setup!
Gift Cards and Rewards Program
With Clover Gift Cards, you now have an easy way to attract more foot traffic, retain existing customers, and enjoy a full spectrum of gift card tools from custom branding to managing card inventory. Clover supports both physical and digital gift cards, and offers a store credit system. Say hello to less hassle and more convenience!
App Store
Clover utilizes an expansive app store containing endless tools for your business. Along with well-known brands such as Yelp, Quickbooks and Ecwid, Clover also provides a portfolio of direct apps that are included in every system such as Promos, Shifts and Feedback. From orders and payments to employees and inventory, you'll find an app that fills every need!
Equipment
Clover has four popular credit card machine options available to merchants.
The Clover Station is a complete, full-size POS register system with printer and cash drawer options
The Clover Mini is a POS delivered in a smaller package, perfect for smaller counters and tabletops
The Clover Flex is a fully-functional wireless device for payments beyond the counter
The Clover Go is a convenient mobile device that pairs with the Clover App
Contact us and get set up with your own Clover system today!

Categories:: Credit Card Processing