Merchant Gift Card Program
Choose from our selection of easy to manage Gift Card programs and see how offering reloadable Gift Cards can boost your bottom line. From conveniently all-in-one bundled options to Custom Cards and Carriers (call for custom card quote), we have the right solution for your business.
Gift Cards can help:
drive traffic to your locations
gain new customers
build your brand awareness
promote purchases of higher margin products
reduce cash returns
To sign up for our Gift Card program click on our order form link, complete the information, then email the form to phil@fdisp.com or fax to 480.970.6560!
For information on custom gift cards, call us at 480.970.5558!
Gift Cards To Go©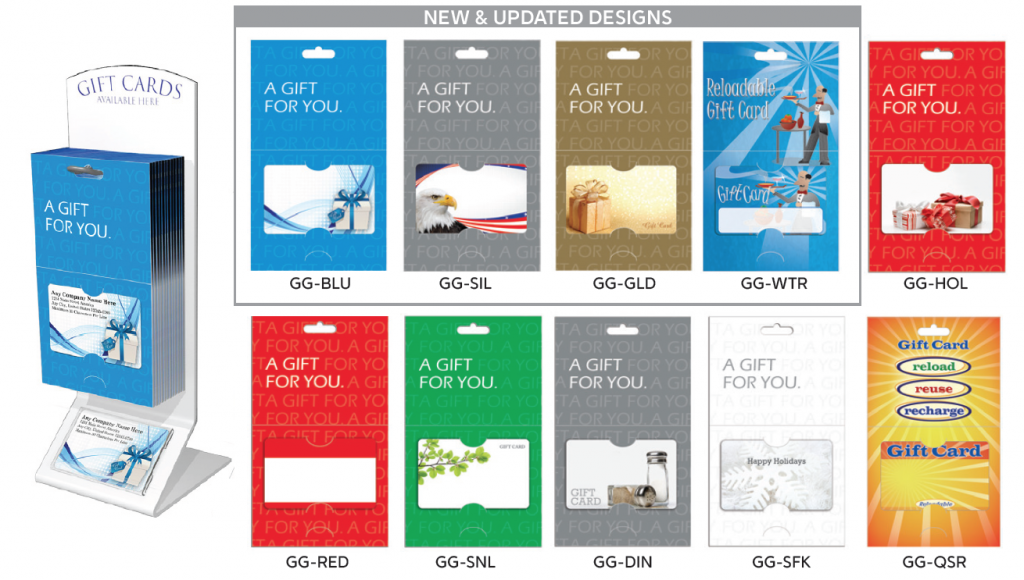 Gift Cards To Go© (GG) packages include everything merchants need to quickly, easily and successfully market a Gift Card program. Choose from 10 different Card and Carrier pairings in a variety of design themes and type styles to display on a countertop display.
Order Includes
100 Gift Cards
100 Hanging/Folding (JC) carriers
1 Countertop Display
Welcome Kit
Priced per package is only $195.00
Considerations
Customize up to four lines of text a maximum of 30 characters per line
Thank You message printed on back of card