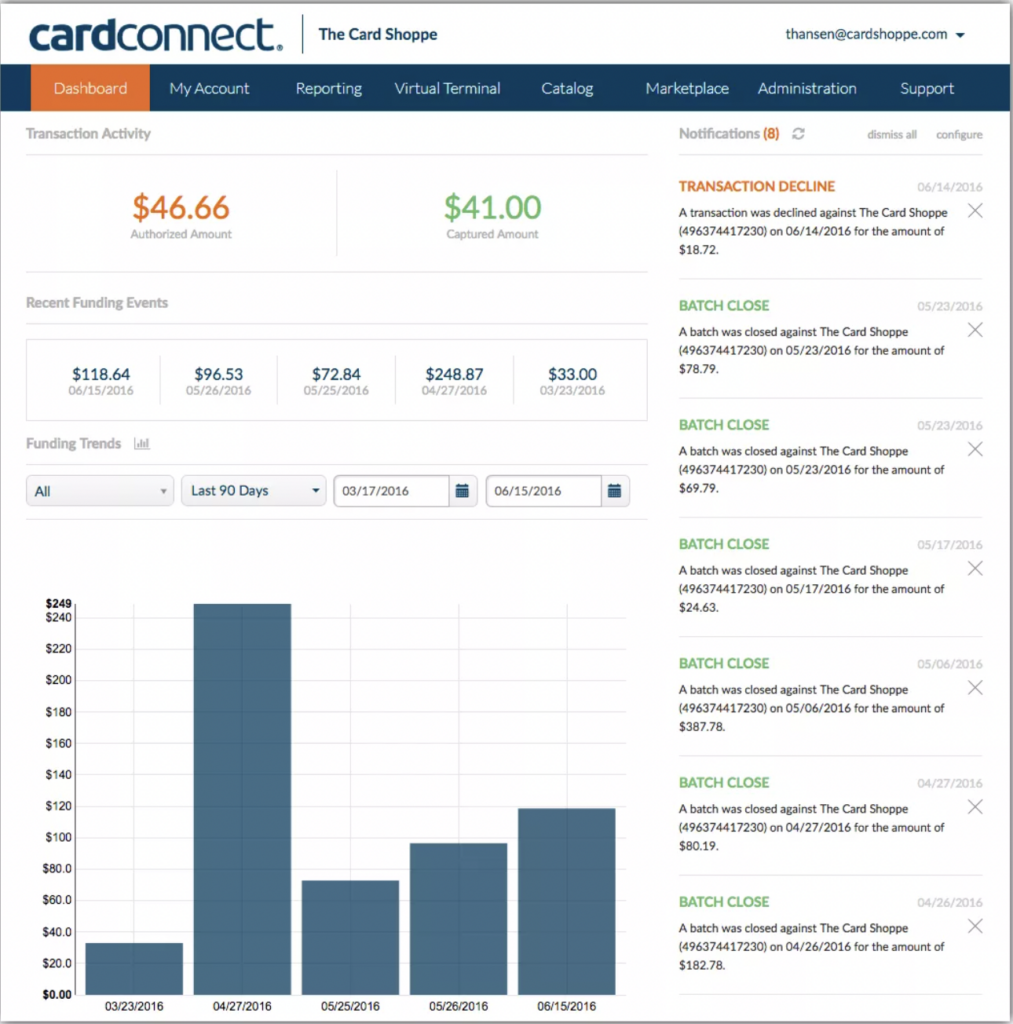 The CardPointe web application offers an intuitive user interface for complete control of your account.
The CardPointe interface contains the following pages:
Dashboard – Displays transaction activity, recent funding events, funding trends, and notifications.
My Account – View your Merchant Accounts, add products, services and hardware, and manage PCI compliance.
Reporting – Access transactions, gateway batches, funding events, chargebacks and statement archive.
Virtual Terminal – Use the Virtual Terminal to perform card-present and card-not-present transactions.
Catalog – Create and manage your product catalog for use with the CardPointe Mobile app.
Marketplace – Shop for CardPointe terminals and card reader devices, eCommerce solutions, integrated POS solutions, and more.
Administration – Manage users, configure the Virtual Terminal, customize receipts, define batch times, and more.
Support – Create and submit support tickets, or contact CardPoine Support directly.
Supported Browsers
CardPointe supports the following web browsers:
Chrome 51.0 and above
Firefox 32.0.2 and above
Internet Explorer 11 and above
Safari 9.1.1 and above