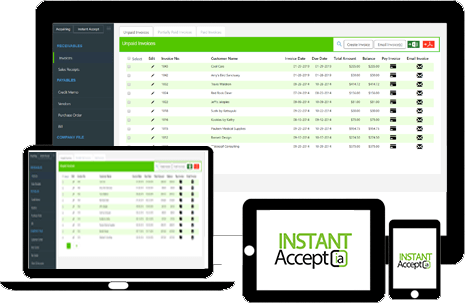 10|2021
The question of integration is always at the forefront when choosing a payment processor, and one of the most popular requests is Quickbooks. As Quickbooks is used by so many businesses for so many aspects, such as payroll, invoicing and inventory management, it's incredibly convenient to have a solution for directing your payments through your CardConnect merchant account.
InstantAccept is a program that allows you to import, create, view, and email invoices from Quickbooks directly to your customers and direct their payments through your CardConnect merchant account instead of through Quickbooks. You can save customer payment profiles, track how many times an invoice has been emailed, and even set up recurring billing or pay multiple invoices at once. InstantAccept works seamlessly with both Quickbooks and Cardpointe to update immediately when a transaction is processed so that no matter which system you're signed into, you'll have real-time reporting.
Although it has many features, the most popular is the ability to email an invoice to a customer for remote payment, and the ability to enter a payment for an invoice manually.
Email an Invoice
To email an invoice to a customer, create a new invoice in Quickbooks as usual and save it. Log into InstantAccept and select Invoices from the left-hand navigation bar. Locate the invoice you're working with in the list of unpaid invoices and then select the Email Invoice option on the far right to send the invoice to your customer via email. You'll also see that you can track how many times the invoice has been emailed or take a manual payment for an invoice. There's also the option to select multiple invoices to make quick payments or email all at once.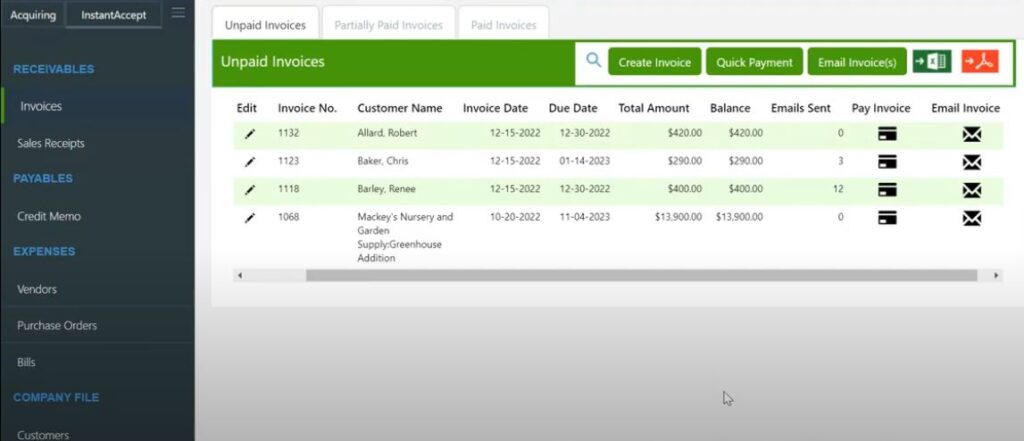 When your customer receives an invoice by email, the email will contain a pdf version of the invoice and a "Pay Now" button. The body of the email is fully customizable as well.
Selecting the "Pay Now" button will redirect your customer to an electronic version of the invoice in their browser. At the bottom of the invoice the customer will see the option to Pay Invoice, and will be prompted to fill out their payment information and any additional details requested. Your customer can even save their own profile and use that information to pay future invoices. Once the customer selects Process Transaction, they will receive confirmation that the invoice has been paid and you will immediately see that payment reflect in Quickbooks and Cardpointe.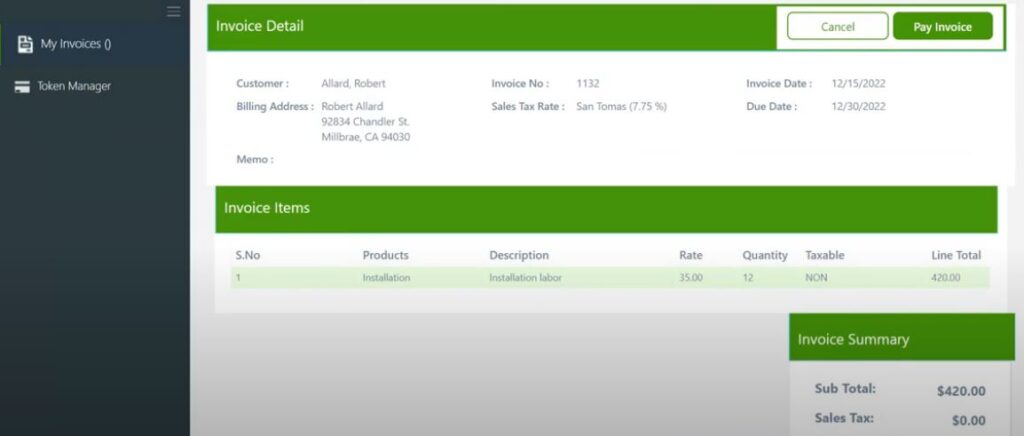 Manually Enter a Payment
You can make a manual payment from either InstantAccept or Quickbooks.
To manually process a transaction while still in Quickbooks, you'll go into Receive Payments in Quickbooks to accept a payment on an existing invoice. Initiate the payment as usual, but select "Instant Accept" as the payment method (this option is added to your Quickbooks program during setup of InstantAccept). You only need to do this once, as Quickbooks should then default to that payment method moving forward. Once everything is ready, you'll select Save & Close which will automatically initiate the InstantAccept virtual terminal. Through the virtual terminal, you'll fill in the customer's credit card information as well as save their profile and provide additional details. Once finished, select Process Transaction. The transaction will be sent to process through the gateway and connect with your CardConnect merchant account. You'll receive confirmation on the status of the transaction right away, along with the ability to print or email a receipt, and then close to return to your Quickbooks dashboard. This payment will immediately reflect in both Quickbooks and Cardpointe.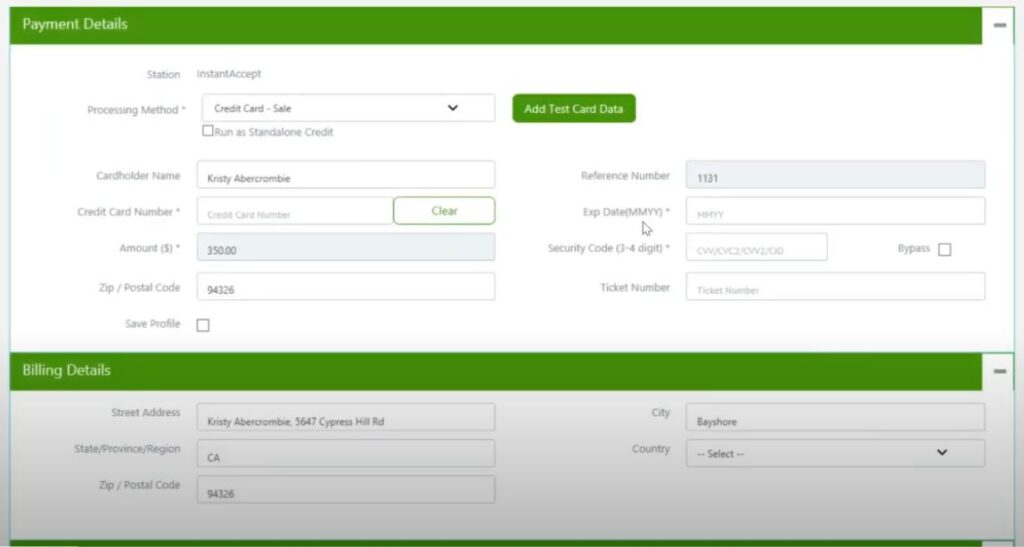 To manually process a transaction while in InstantAccept, simply locate the invoice you'd like to make a payment on from the Invoice function and select Pay Invoice on the far right side. Doing this will take you to the same virtual terminal function as paying an invoice via Quickbooks. From here, you'll simply follow the steps outlined above.
Compatability
InstantAccept is compatible with the following versions of QuickBooks:
QuickBooks Online
QuickBooks Financial: Pro, Premiere and Enterprise (Ver. 2010 & Up)
QuickBooks Point of Sale (Ver. 2010 & Up)
Contact Us to get set up with InstantAccept for your business today!

Categories:: Credit Card Processing, Features