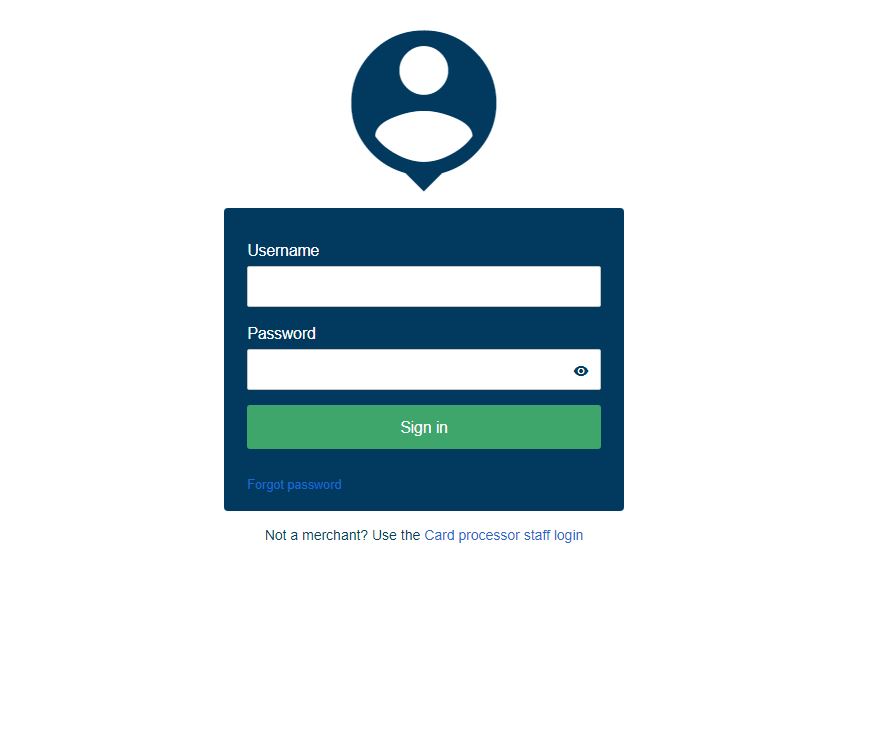 04|2021
Cardpointe is our specialized credit card processing platform, available to all merchants at no cost! One of Cardpointe's best features is a personalized hosted payment page. You can text or email a link directly to your customers for remote payment, as well as add a "Pay Now" button to your website.
Setting Up Your Page
You will receive two emails when your page is activated. The first is a Welcome Email that will contain the html script used in adding a "Pay Now" button to your website, as well as the custom link for your page. The second email will contain your login information so that you can customize your page and send direct payment requests.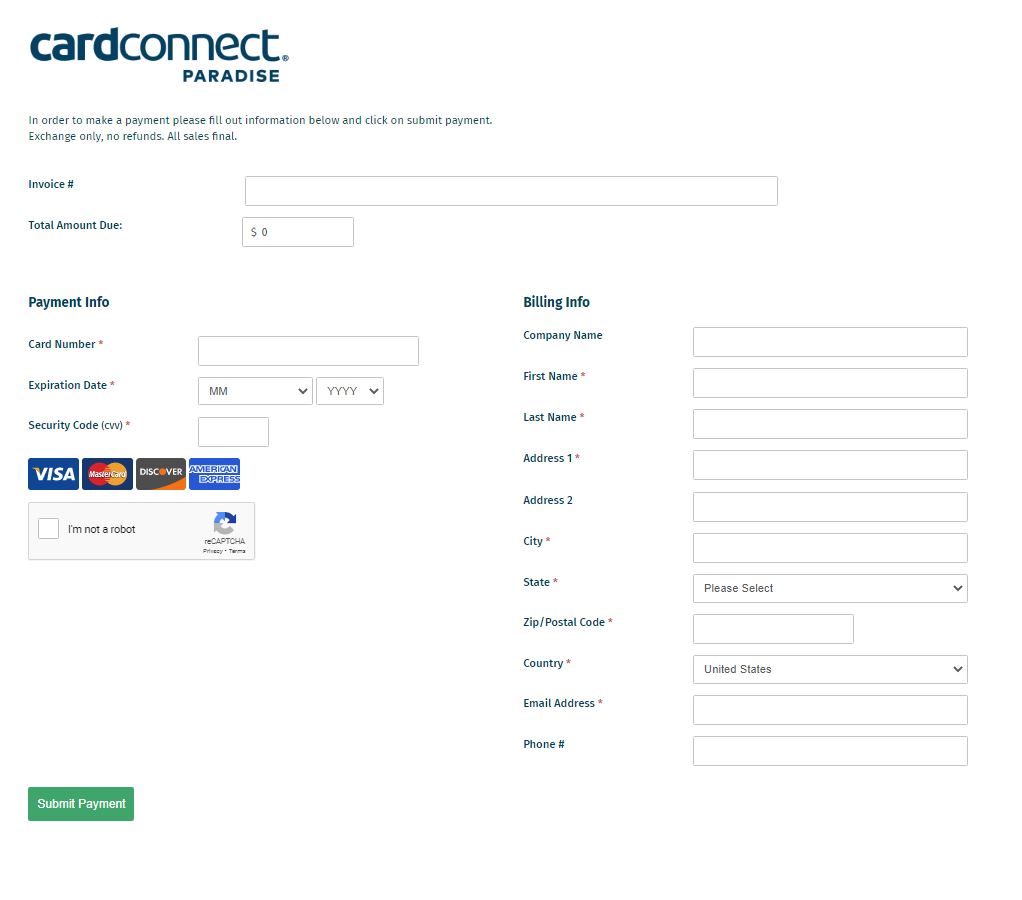 Design
The Design tab is where you can customize your payment page. On the left side there are many widgets to choose from in order to specify the information you need your customers to fill out. Most commonly, the widget for "Custom Field" will be used. The color of the text and background can also be changed, and a business logo can be added to the top of the page.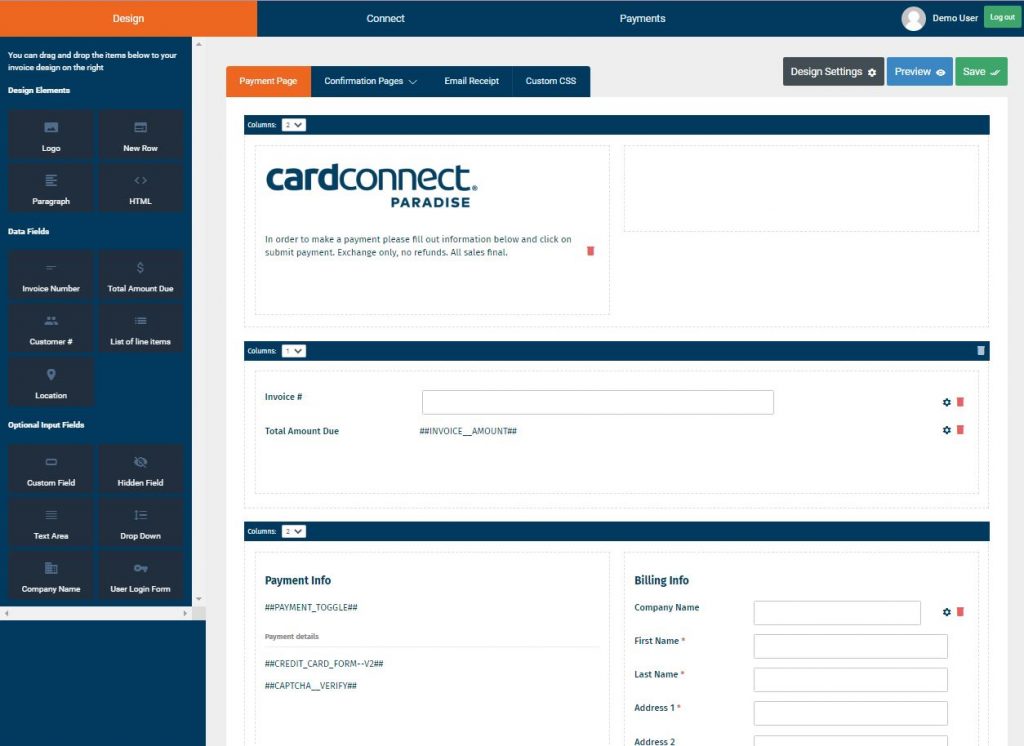 Connect
The Connect tab is where you can send a pre-filled payment request. Select the "Send Payment Request" option on the left side, and then simply fill out the customer's information. You'll be asked for their email address, the amount of the payment, the customer's name, and then you'll have the option to fill out any custom fields being used. When ready, select the "Send Email Invoice" option at the bottom and the customer will be sent an email with a custom link. When they open that link, they'll be directed to a version of the payment page that is already filled out for them. All they'll need to do is fill out their payment information and submit it.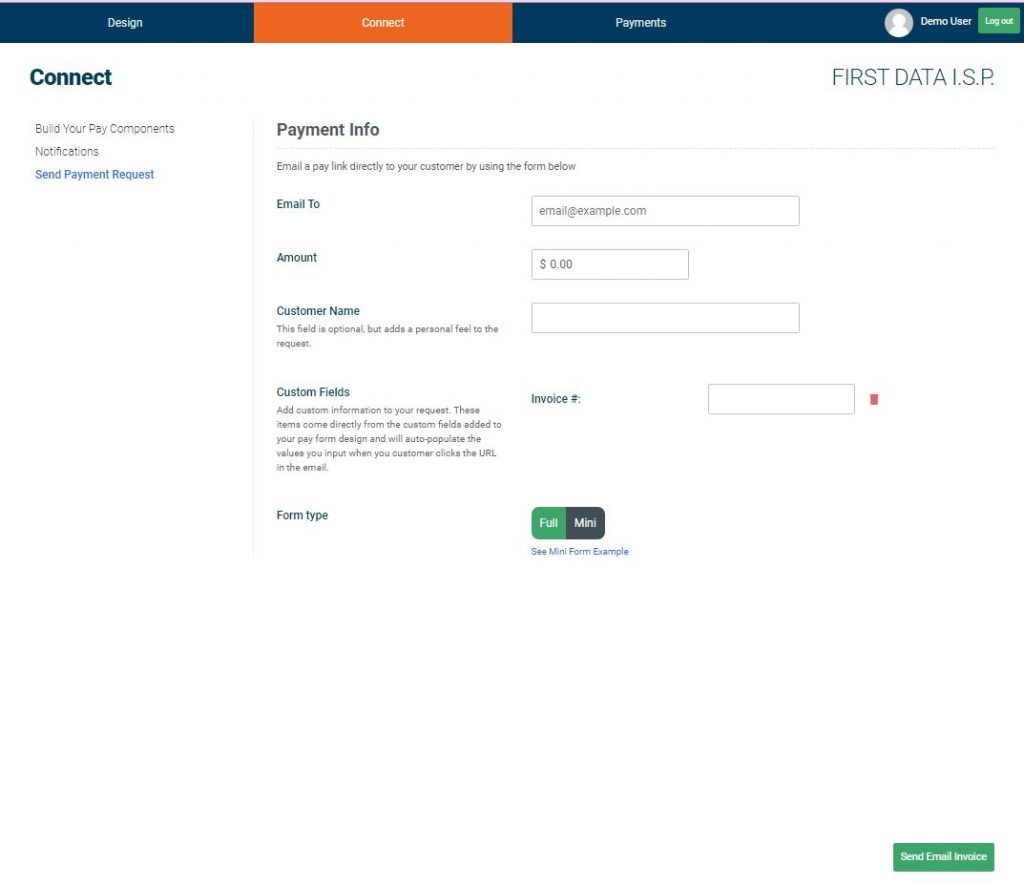 Whenever a payment is submitted via your payment page, not only will you receive an email notification but you will see all payments in Cardpointe in real-time. You can manage these payments the same as any other transaction in Cardpointe, such as emailing receipts, processing a void or refund, and saving the customer's information for future billing. The hosted payment page integrates directly because it is part of the Cardpointe system.

Check out the pages for some of our merchants, as well as a few that have added a "Pay Now" button to their website!

https://kramerfamilyvisi.securepayments.cardpointe.com/pay
https://americancollege.securepayments.cardpointe.com/pay
https://networkautoserv.securepayments.cardpointe.com/pay

https://www.advancedeyecareofwashington.com
https://www.tonysservicecenter.com

Check out our Youtube Channel for more tutorials, and Contact Us to find out how you can set up a page for your account!

Categories:: Credit Card Processing, Tutorials