We understand that the business environment is very competitive, but that is why you need to rely on a professional merchant service Los Angeles, CA that can help you. At CardConnect Paradise, we provide you with a wide variety of technological features that can help you separate your business from the competition. By providing you with exceptional merchant services, we make it as easy as possible for you to run an efficient company while also maximizing the value of the services you provide to your customers.
Take a look at how our platform can help you, and give us a call to schedule an appointment.
An Overview of CardConnect Paradise
At CardConnect Paradise, we have become the gold standard in our industry by customizing our services to meet your needs. We can work with companies of all sizes, ranging from Fortune 500 companies to small businesses. By offering comprehensive merchant services in Los Angeles, California, we make it easy for you to accept payments of all types.
There are some situations where businesses have to turn down a sale just because they don't have the ability to accept that payment method. We do not want that to happen to you, so we will leverage the latest capabilities in our industry to make sure you can accept payments from your customers of all types. We can be an integral part of your growing business.
A Powerful Dashboard That Meets Your Needs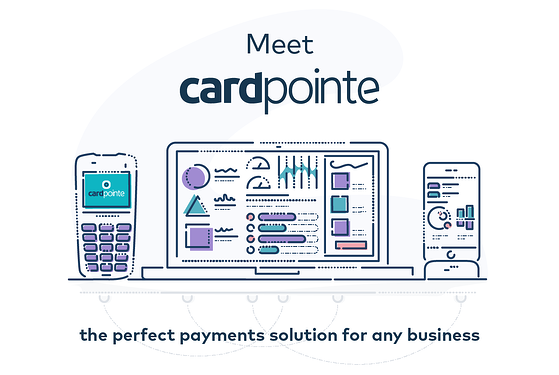 The biggest benefit of working with our team is that we provide you with a customizable dashboard. You can tailor the information on the dashboard to meet your needs. Use our dashboard to:
Create individual accounts for each of your customers and clients
Setup billing plans for a variety of customers and clients that will ensure you get paid on time
Tailor the notifications to meet your expectations, providing you with the information you need
Accept and receive payments from different locations all at the same time
If you would like to explore all of the features that we provide you on your dashboard, reach out to us to talk to our team.
CardConnect Paradise Offers Other Services as Well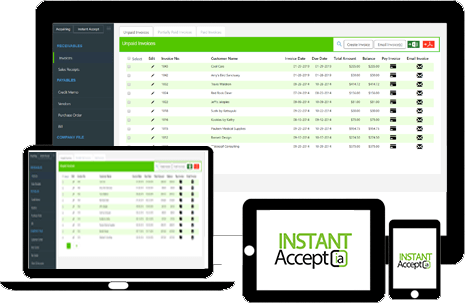 If you decide to partner with our services in Los Angeles, California, there are plenty of other services we have available. They include:
You can use our TeleCheck service to process check payments and ACH payments.
We offer InstantAccept, which integrates your credit card payments in to QuickBooks, which can help you manage your accounting and finance it. On the other hand, you don't have to worry about managing the QuickBooks app.
We can also make it easy for you to accept gift cards, opening up a new revenue stream for your company.
We can even make it possible for you to accept international credit cards.
Reach out to us today if you would like to learn more about our ancillary services.
The Top Reasons To Partner With CardConnect Paradise
There are several benefits you will enjoy if you decide to partner with our team. They include:
We can help your business receive funding on the same day thanks to the Clover app.
We provide you with customer service 24 hours per day, seven days per week.
We are open and honest about all of our pricing, and you do not have to worry about installation fees.
We can share hundreds of positive, 5-star reviews with you and your team.
You will have a comprehensive online tracking and reporting system, increasing the transparency of your finances.
Partner with CardConnect Paradise for the top merchant service Los Angeles, CA.
Contact CardConnect Paradise To Set Up Your Merchant Service Los Angeles
If you are looking for the best company to provide you with merchant services in Los Angeles, California, look no further than CardConnect Paradise. Contact us today to speak to a member of our team, and let us help you get set up today.