If you are looking for a professional company that can help you with merchant processing services Los Angeles, California, look no further than CardConnect Paradise. We have been trusted by countless clients in the local area, and we have the training, equipment, and experience necessary to help you meet all of your payment processing requirements. Take a look at how our services can benefit your business, and reach out to us to talk to our team.
An Overview of the CardConnect Paradise Platform
We understand that everyone is coming from a slightly different position, and that is why we have provided you with an intuitive user interface. With a comprehensive platform that you can customize to meet your needs, you will have total control over all of the payments that you process.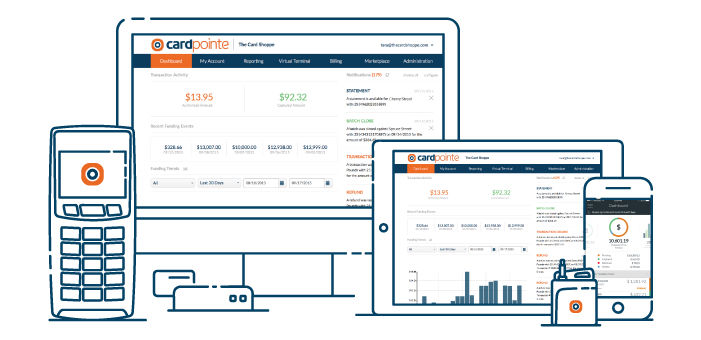 Our platform provides you with a variety of functions, including:
You can create an individual account for each of your customers.
You are in control of the notifications and reports that you see on your dashboard.
You can manage your transactions and accept a variety of payments at the same time.
You can create customized building plans and receipt formats for your customers.
It would be our pleasure to show you how you can customize the dashboard on your CardConnect Paradise to meet the individual needs of your business.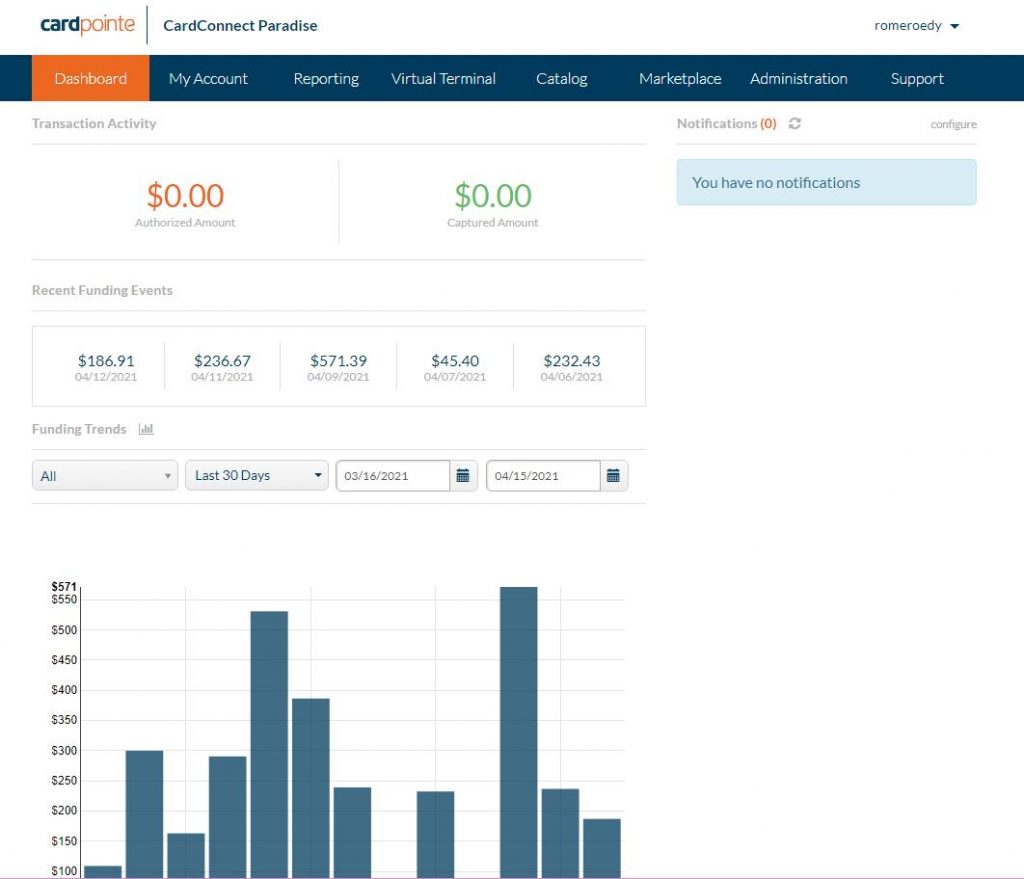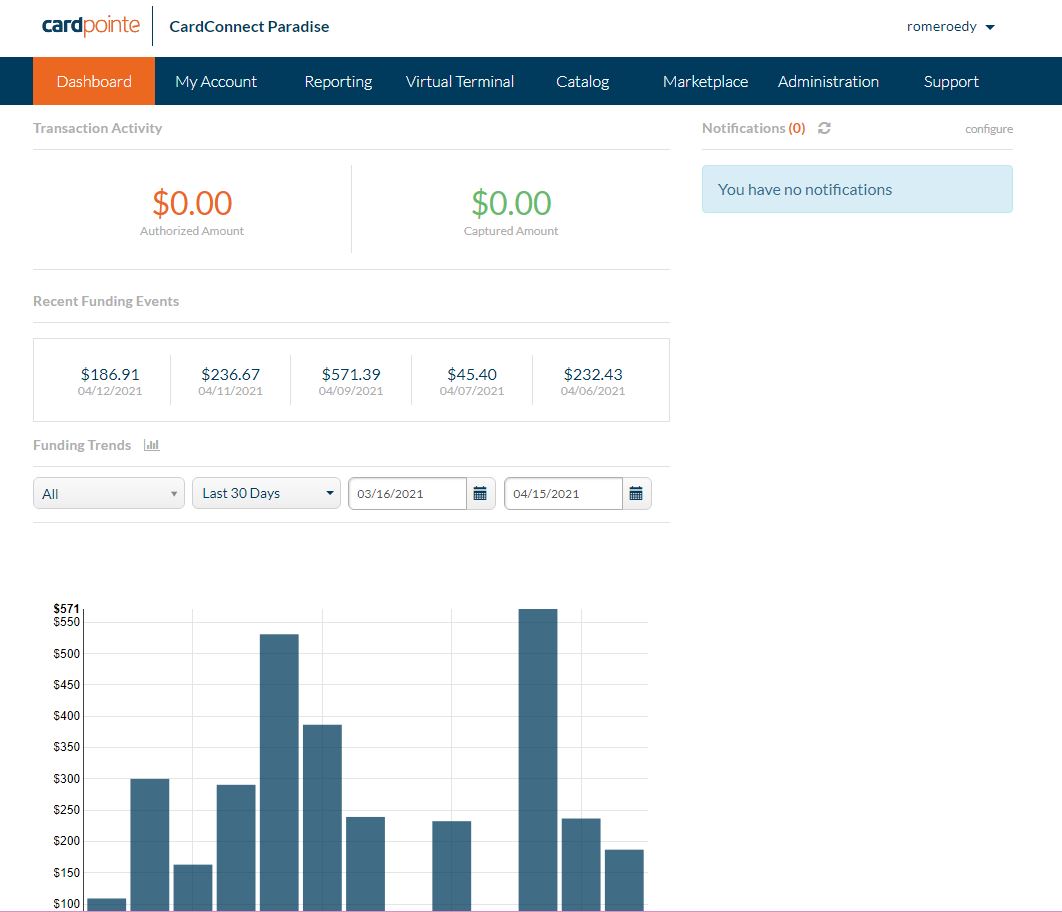 How the CardConnect Paradise Platform Can Help You
There are a variety of features that we have built into our platform to make sure that you can meet the needs of your company. A few examples include:
Mobile Payments: With a growing number of customers wanting to pay using their mobile devices, we have built a comprehensive mobile payment functionality into our platform. That way, you provide your customers with as many ways to pay for their orders as possible.
Online Payments: You need to generate a reliable online revenue stream if you want to compete in the current environment. Our platform provides you with the ability to accept online checks and credit cards using nothing but an internet connection.
Point of Sale Terminals: We can provide you with preloaded software on our point-of-sale terminal. As soon as you plug it in and connect it to the internet, you will be able to handle payments.
Allow the team from CardConnect Paradise to help you expand your business with merchant processing services in Los Angeles.
Why You Should Rely on CardConnect Paradise
We know that you have options if you are looking for help and payment processing and Los Angeles, California. Some of the reasons why you should work with our team include:
We have a variety of 5-star reviews from prior customers and clients we can share.
We can provide you with a starting rate as low as 0.25 percent.
We have an A+ rating with the Better Business Bureau.
We can set up your services on the same day.
You do not need to worry about any setup fees.
We provide you with customer service 24 hours a day, seven days per week.
Count on CardConnect Paradise to help you with payment processing in the local Los Angeles, CA area.
Contact CardConnect Paradise To Help You With Merchant Processing Services in Los Angeles
You need to make it as easy as possible for your customer to pay for their orders, and we can help you do exactly that. With CardConnect Paradise, we will customize your platform to meet your expectations, providing you with the technology and features that you require. By providing you with the latest technological capabilities, we make it easy for you to grow and scale your payment processing needs in Los Angeles, California with your business. Let us show you what CardConnect Paradise can do for you. Give us a call today to speak to a member of our team, and schedule an appointment for your business installation in Los Angeles!