Integrate Your Systems Efficiently & Securely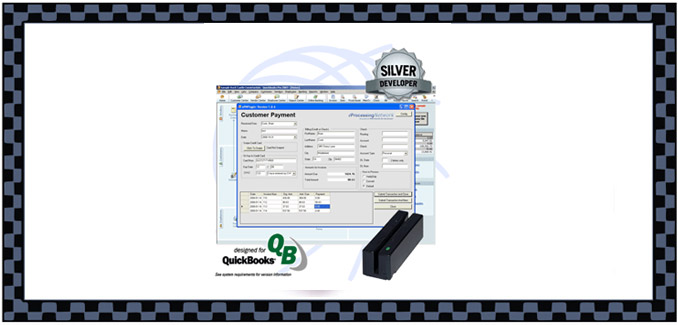 The ePNPlugIn module available from CardConnect Paradise allows merchants to consolidate their Internet, ePNMobile, and ePNJPOS credit card and check transactions together with the software most commonly used to run a business, QuickBooks® Accounting Software.
CardConnect Paradise offers real-time credit card and transaction processing from within QuickBooks® Pro, QuickBooks® Premier And QuickBooks® Enterprise, allowing merchants to process transactions and apply open invoices in one easy step.
Using the ePNPlugIn you can select Invoices and Enter Payment Amount To Apply. Process Real-Time Credit Card and Check Transactions Using Each Merchant's Own Merchant Account.
Benefits
Utilize Your Existing Processor Relationships To Process Credit Card And Check Transactions FROM DIRECTLY WITHIN QuickBooks® Pro, QuickBooks® Premier And QuickBooks® Enterprise Solutions
Apply Payments to Open Invoices
Integrate Internet, ePNJPOS, ePNMobile and Recurring Transactions Processed Through CardConnect Paradise Directly Into QuickBooks®
Supports The MagTek USB MagStripe Reader For SWIPED RATES
Safe, Secure
Use One Merchant Account For All Sales Channels
Simple, Easy Setup with Software You Already Use
Access all the Reporting and Detailed Features of QuickBooks® Accounting Software for All Your Transaction History