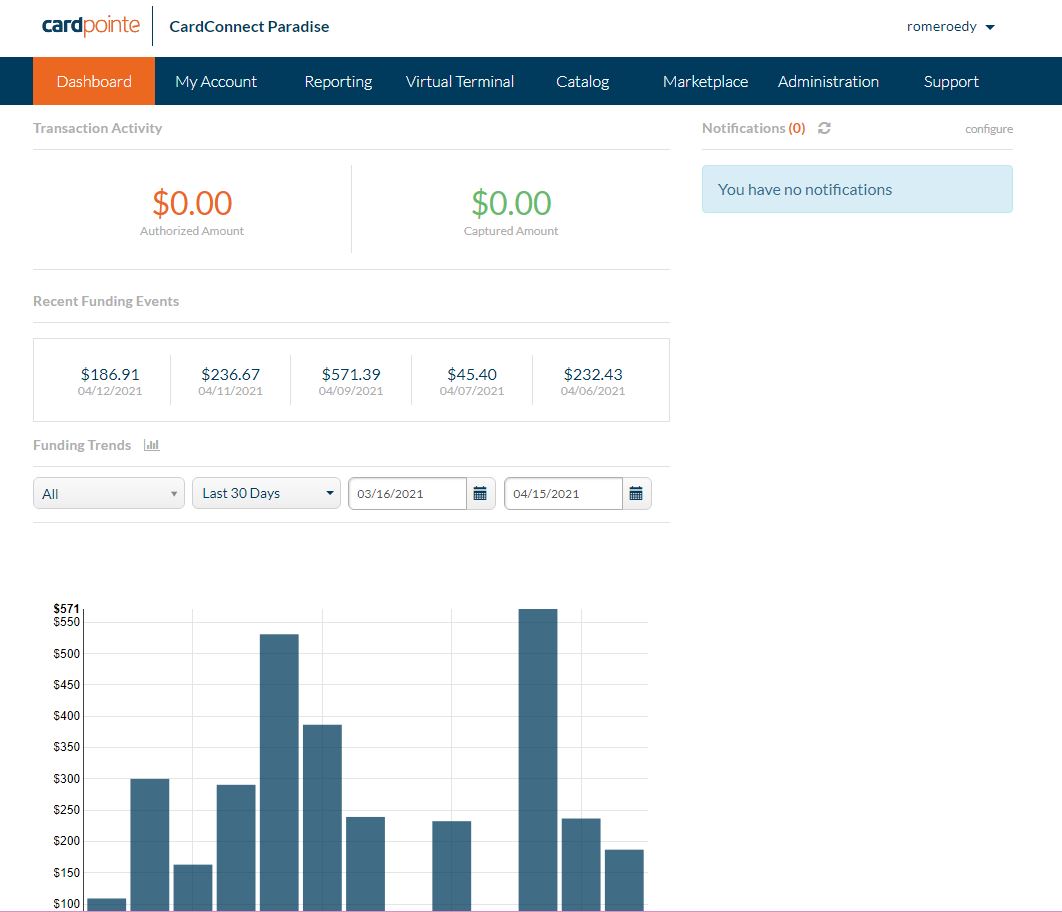 04|2021
Cardpointe is our specialized credit card processing platform, available to all merchants at no cost! You can run transactions via the virtual terminal, view your reporting history, set up billing plans and more.
Welcome to Cardpointe
When logging into Cardpointe, you'll land on your dashboard. This serves as a snapshot of recent activity. You can easily navigate to other pages using the tabs in the blue bar at the top of the page.
Virtual Terminal
The Virtual Terminal tab is where you can run credit card transactions without needing equipment! Simply fill out the customer and credit card information, enter the amount at the bottom and select "Process Transaction" when you're ready. You also have the option to store the customer's profile for future billing, to send a receipt to the customer via email, and to add custom fields.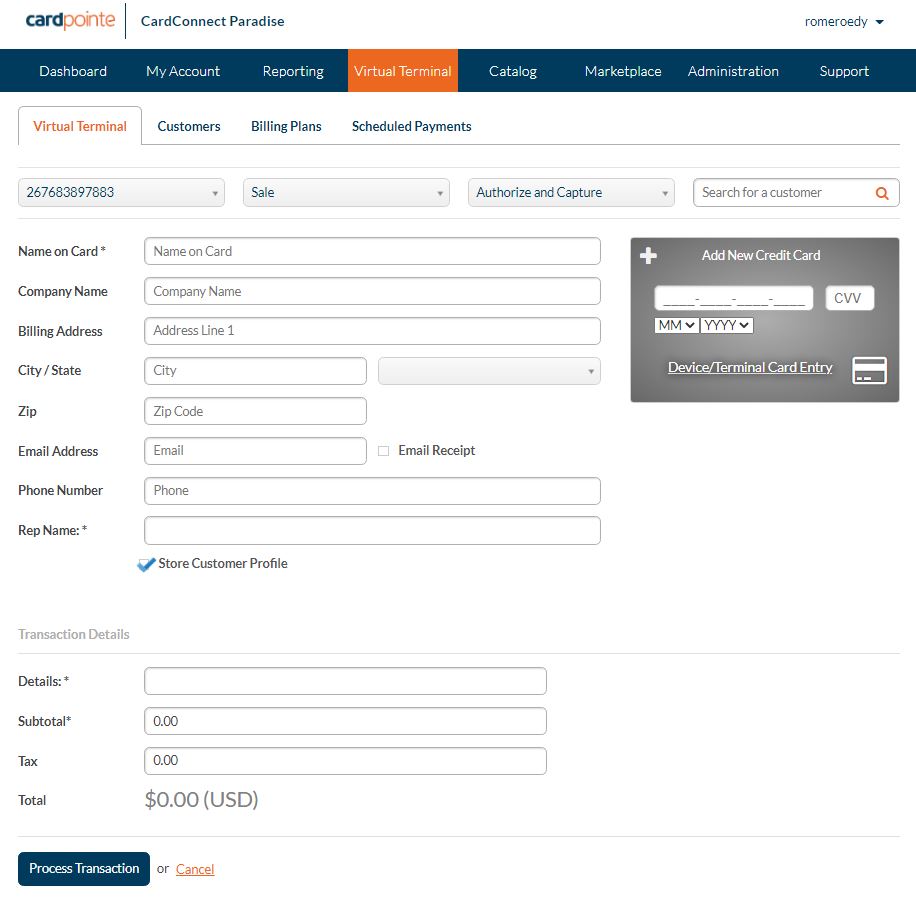 Cardpointe terminals are available to integrate directly with this Virtual Terminal as well, and through our Cardpointe app.
Reporting
The Reporting tab is where you can view your transaction history, funding reports, monthly statements and more. You can easily see the status of each transaction you've run, and by clicking the Transaction # on the left side you can view the details of each transaction.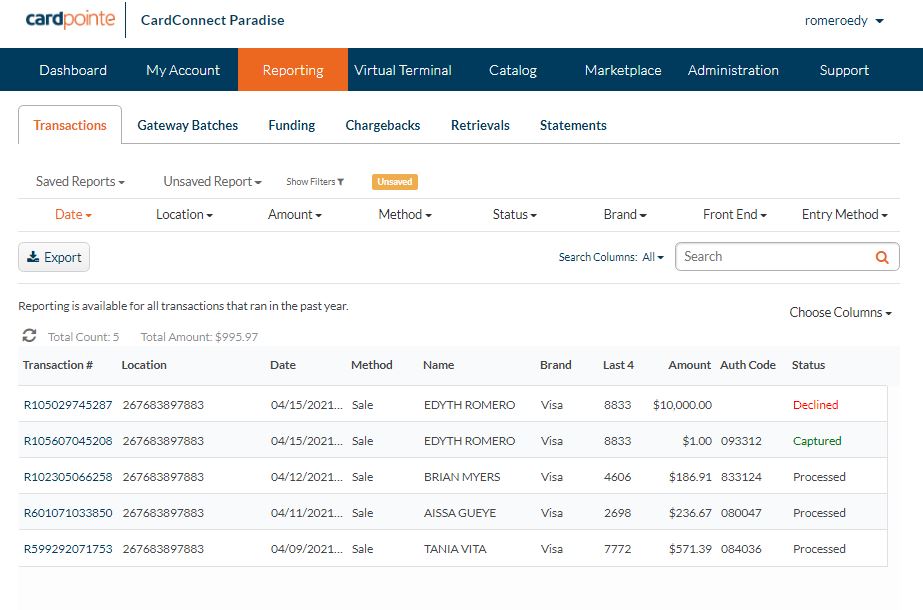 The Transaction Details is where you can reprint or resend a receipt, void or refund a transaction. You can void as long as the transaction is still pending. Once the transaction has been processed, the void option will change into a refund option. You can also see what user ran the transaction, the date and time, and the customer information.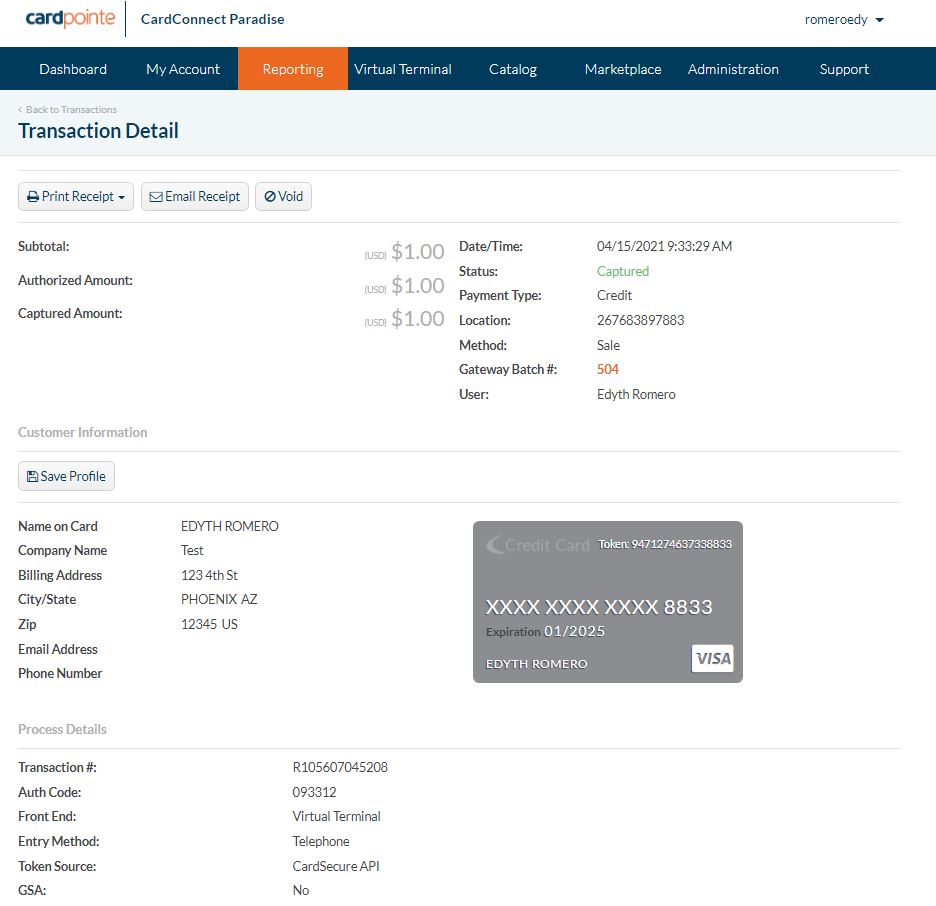 Administration
The Administration tab is where you can customize Cardpointe. You can add users, edit your receipt, add custom fields for the Virtual Terminal, and so much more.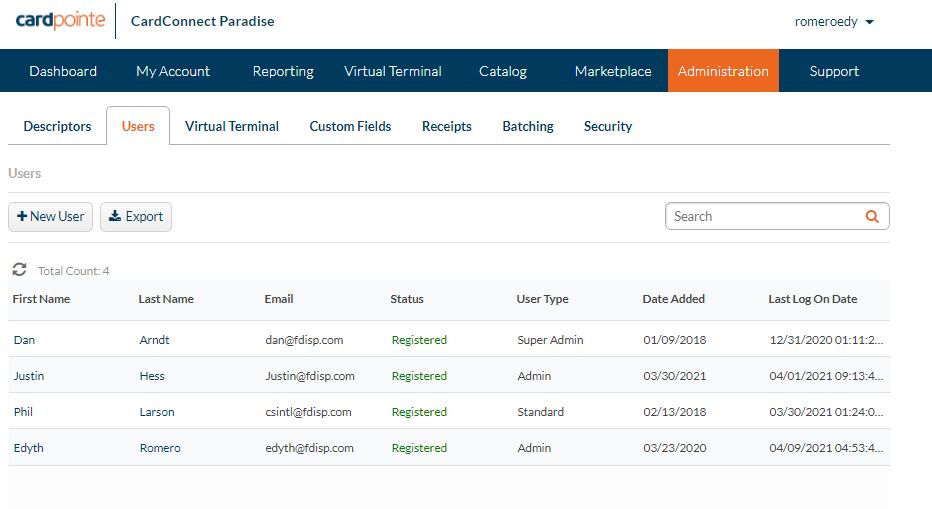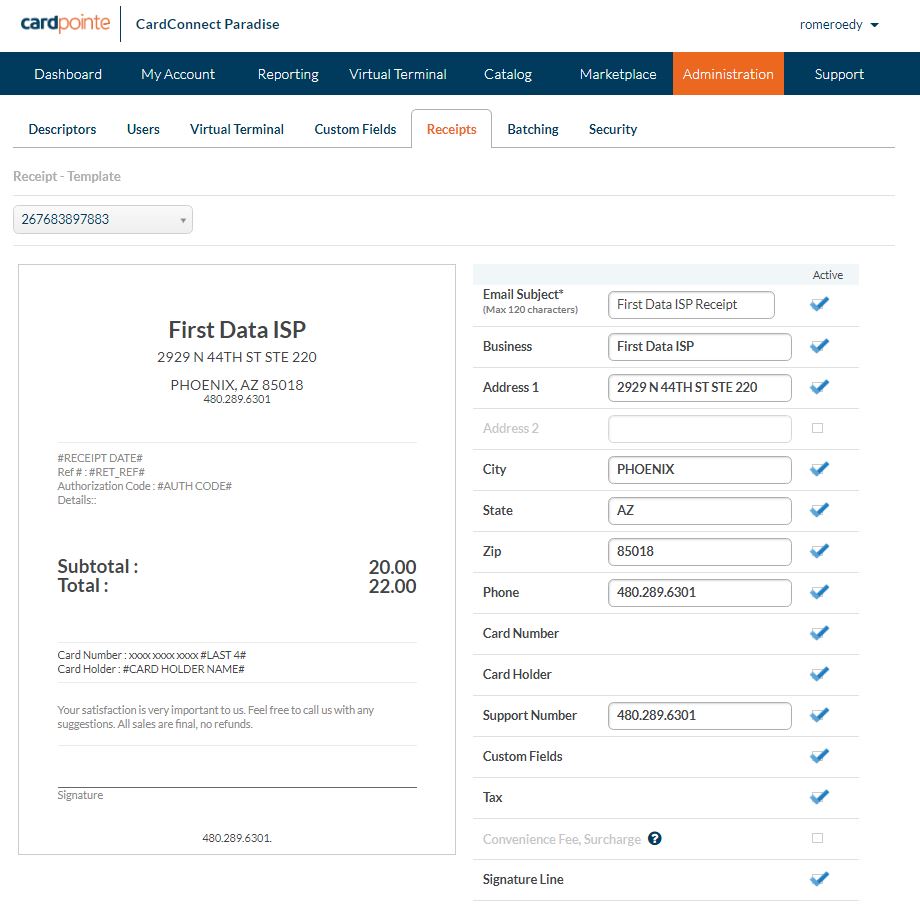 Try out Cardpointe and see why it's the best system for your business! Use our demo login for www.cardpointe.com and then Contact Us to get set up with your own!

Username: dan@fdisp.com
Password: Demo2021$

Check out our Youtube channel for more tutorials!

Categories:: Tutorials